John Herbert was the fifth person listed for Australia First Fleet – Scarborough. Hannah Bolton was on the Second Fleet – Lady Juliana.
Children (all born on Norfolk Island)
Charlotte b. 1792 d. after 1805
Elizabeth b. 1794 d. 1794 Norfolk Island
James b. 1795 d. 1858 Longford
Jemima b. 1797 d. Probably Tasmania
Elizabeth b. 1799 d. 1866 New Zealand
Ann b. 1801 d. 1838 England
Grandchildren
Via James Herbert and Ann Dinah (Cox) – (1798-1827)
Susannah (1816-1891) m.1 Charles Arthur Robinson (1805-1853
m.2 John Williams ( -1862)
Ann (1818-1820)
Mary Ann (1820-1887) m. William Holgate (1825-1903)
John James (1822-1908) m. Mary Ann Elizabeth Stephenson (1816-1893)
James (1824-1885)
Charles William (1826-1898) m. Catherine Agnes Lovett (1839-1889)
Via Jemima Herbert and Thomas Flaherty ( – )
Hannah (1816-1873) m. Richard Henry Lowe (1806-1897)
Margaret (1819-1898) m1. Alexander Newell (1811- )
m2. Henry Hills (1816-1892)
Thomas (1822-1895)
Patrick (1825- )
Via Elizabeth Herbert and William Chapman (1792-1852)
Sarah (1817-1828)
James John (1819-1860) m. Matilda Gillingham (alias Eliza Harris), (1825- )
Thomas Brough (1824-1903) m. Elizabeth Ann Nettle (1838-1900)
Ann Jane (1826-1826)
William Thomas (1829-1846)
Susannah Sarah (1830-1908) m. John Eli Goodyer (1823-1908)
Via Ann Noble Foveaux/Herbert and Samuel Rose (1803-1851)
Samuel Foveaux (1824-1845)
Ann (1827-1893) m. John Briggs (1827-1905)
Joseph Foveaux (1830-1861) m. Francis Piggin (1833-1861)
Elizabeth (1832-1903) m1. Robert Cross (1838-1867)
m2. Joseph Wright (1834- )
Mary (1835-1901) m1. Robert Allestree (1823-1854)
m2. Henry Simpson Fitchett (1834-1914)
Life Summary
John Alexander Herbert (1767-1846)
Baptised 26 April 1767 at St. Andrew's Church of England, Holborn, London
Parents, James Herbert (1734-    ) and Elizabeth (Bennett) (1735-    )
Paternal Grandparents, William Herbert and Susannah
Siblings – James (1760), James (1764)
Family Address: At the baptism of John, Shoe Lane, London, a small street behind St. Andrew's Church, later Long Lane, London
Tried and convicted at the Old Bailey Courts, London on 21 April 1784 for the theft of a silk handkerchief from John Thompson.
Sentence – Guilty, transportation for 7 years
Spent two years aboard the prison hulk Censor on the Thames
Departed England on 13 May 1787 with the First Fleet aboard the Scarborough
Arrived Botany Bay 19 January 1788
The Fleet on 26 January 1788 moves to Port Jackson (Sydney)
On 6 March 1790, John with other convicts boarded HMS Sirius for transfer to Norfolk Island, arriving there on 13 March. Six days later on 19 March, while unloading stores, the Sirius was driven onto rocks in Sydney Bay and wrecked, losing much of their food supplies. Food rationing commenced on 15 May with severe rationing introduced on 24 July.
1790/91, John commences co-habitation with Hannah Bolton (alias Ann Moor)
Between 1792 and 1801 six children are born (see details listed)
John builds a house and commences farming; cropping and raising sheep and pigs
September 1801, Ann his spouse dies and is buried on 4 September in the Kingston Cemetery, Norfolk Island.
In February 1805 John is noted as being a constable
1813 – John is assigned a Class 1 Classification, assigned to those persons who are old servants of Government, i.e., an emancipated convict and one who had proved to be "industrious and deserving of favour". He was paid ten pounds for his two-storied house being left behind, which measured 18 feet by 10 feet.
John with two children, James and Elizabeth, on 18 February 1813 depart aboard the Minstrel for Port Dalrymple, Tasmania. Jemima had previously transferred to the Derwent in 1807 but later moved to Norfolk Plains. Ann at the age of three years in September 1804 left the island, travelling with Governor Foveaux and his party and later moving to England. The fate of Charlotte is unknown.
1813 March 4, Minstrel reaches Port Dalrymple.
1813, John and son James receive adjoining land grants of 50 acres each at Norfolk Plains (Longford), with the property becoming known as Rocky Hill where John built a house, which still stands.
In 1819, John is recorded as having 26 acres of wheat, 24 acres of pasture, 2 horses, 100 cattle and 151 bushels of grain on hand.
November 19, 1846, John dies at the Hope Inn, Westbury
November 22, 1846, John is buried at Westbury. The Westbury, St. Andrew's Church of England register records his death and burial but he has no marked grave. Family tradition states the grave is located on the bank on the southern boundary of the cemetery.
In 1964, the historian Isabella Mead wrote that she believed the Herberts were "the only descendants of the original Norfolk Islanders" still to own their property, 153 years after its occupation.
26 January 2010 (Australia Day) – A plaque commemorating John and Hannah was unveiled at the Westbury Cemetery, located on the grave of their great-grandson William Lovett Herbert
Hannah Bolton (alias Ann Moor) (1767-1801)
Baptised 10 April 1767, St. Laurence Church of England, Rowington, Warwickshire, England.
Parents, Isaac Bolton and Sarah Gilbert
Family locality: Rowington near Birmingham and Coventry, Warwickshire, England
Siblings: James b.1769, Richard (1772-1800), Isaac 1775, William 1779
Offence: Hannah together with Elizabeth Richards were charged with having committed a burglary in the house of William Field of Birmingham. The offence and trial together with numerous other trials were reported in the Coventry Mercury on 13 August 1787. They were sentenced to be transported for 7 years.
Transported to Australia aboard the Lady Juliana, sailing from the Thames on 4 June 1789 and Plymouth on 29 July 1789. The Lady Juliana formed part of the Second Fleet. They were the best cared for group of all the convict voyages.
The Lady Juliana carried 227 convicts, all women and mostly young, with the intent being that they become the mothers for the first generation born in Australia. Only 18 were over the age of 40 years. There were 18 convicts from Warwickshire.
It was a long voyage with lengthy stop overs at Teneriffe, St. Jago, Rio and Table Cape, South Africa. Sydney was reached on 3 June 1790, a year after departure, the longest of any of the convict voyages.
1 August 1790, Hannah and Elizabeth Richards as part of a group of 194 convicts, are put aboard the transport, Surprise for transfer to Norfolk Island.
On Norfolk Island she forms a relationship with John Herbert and bears six children.
September 1801 – Hannah dies.
Some reports state that Hannah was employed as a maid at Government House, which may explain why baby Ann, who was three months old at the time of her mother's death, was taken into Governor Foveaux's household.
4 September 1801 – Hannah, under the name of Ann Moor is buried in the Kingston Cemetery, Norfolk Island.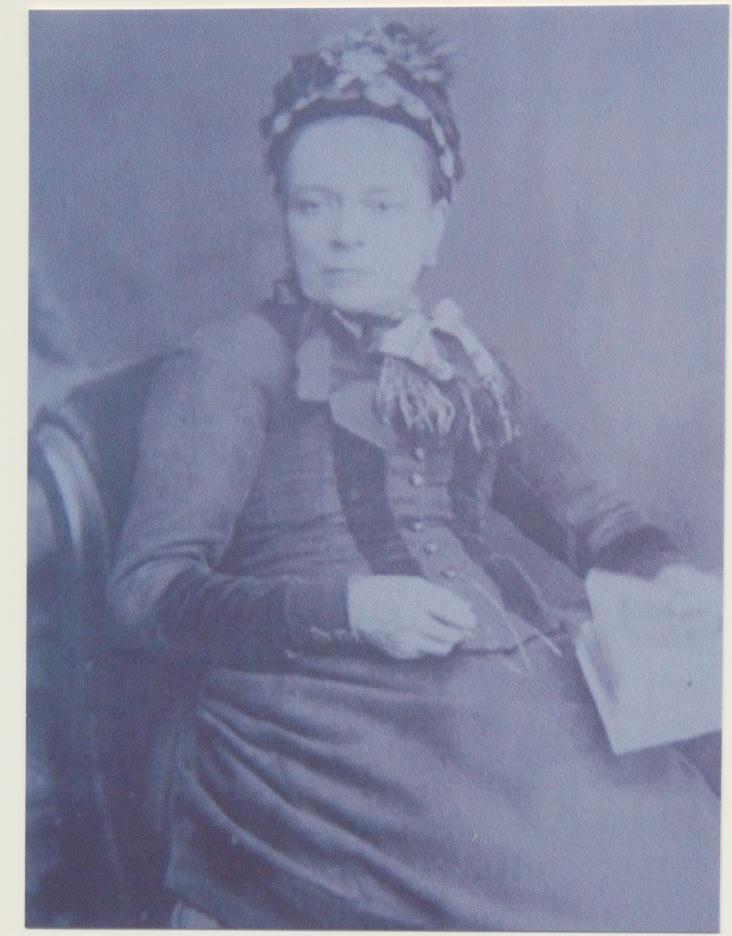 Written by Ivan Badcock who is a seventh-generation descendent of John Herbert and Hannah Bolton. The article was originally on display for the Longford Bicentenary Celebrations and was updated in December 2021.