The Page family were the last of my British ancestors to arrive in Australia with William being my g.g. grandfather with connection continuing via his son Robert. The family emigrated from Norfolk, England and arrived at Launceston on 28 August 1857 with their 10 children travelling with them. The emigration listing records six of these being the children of William – Ann (age 20), Robert (18), Sarah (16), Hannah Maria (14), Polly (Mary Ann) (12) and William Christmas Page (9). Sarah's Upston children were – Mary Ann A/K/A Eleanor Mary (19), George John (17), Sarah Ann (15) and William Charles (13).
William's first wife Ann, nee Crook b.1812 died October 1850 and was buried in the Wayland, Norfolk cemetery, age 38 years. Sarah was firstly married to Charles Upston but he died in 1847 and was also buried in the Wayland cemetery, age 30 years.
William and Sarah were married at Attleborough, Norfolk, England on 21 September 1851.
At times researchers have recorded our William's name as William Bernard Page but the inclusion of Bernard has not been able to be verified and appears to be incorrect. The name Bernard is not to be found among earlier forebears and was not included in any of William's milestone events, not at either marriage or census records in 1841 or 1851, the emigration listing, or his Will and probate documents, death notice or headstone. It is likely our William has been confused with another William Page at Attleborough, William Barnard Page, the son of Barnard and Mary Page, baptised on 4 October 1819. This William lived all his life in England, dying there in 1908 and was buried in the Wayland, Norfolk cemetery.
Emigration
The emigrants were selected by an emigration agent, Rev. Benjamin Drake, who was acting on behalf of a Launceston based Immigration Society. At the time there had been a mass exodus of people from Tasmania, leaving for the Victorian goldfields, with around 46,000 departings between 1852 and 1855 resulting in a large shortage of labourers, which positions need to be filled. Those recruited were guaranteed work and housing.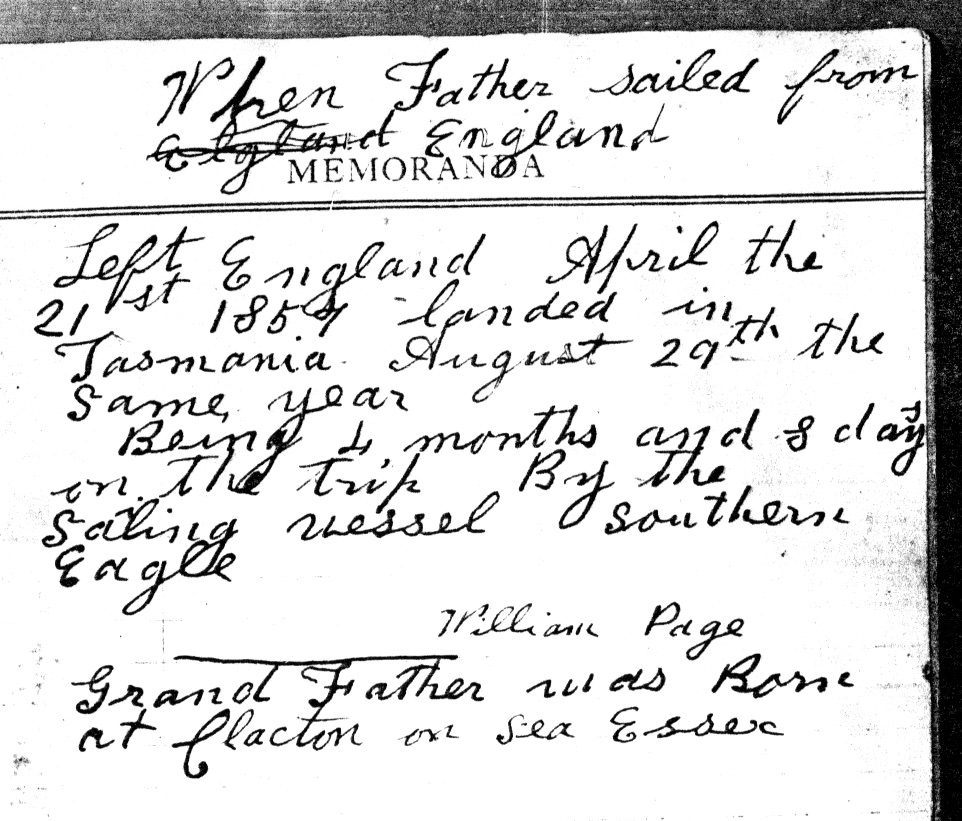 Fares were organised by the Immigration Society with assistance provided to be paid from first incomes.
The emigrants of 1857 travelled aboard the newly Boston built American owned sailing ship "Southern Eagle" of 747 tons. It sailed from Liverpool, England on 21 April 1857 completing the voyage in four months and eight days. It carried 51 single adults and 179 family immigrants, in all 229 souls, plus 400 tons of cargo. It was skippered by Captain J. Chisholm.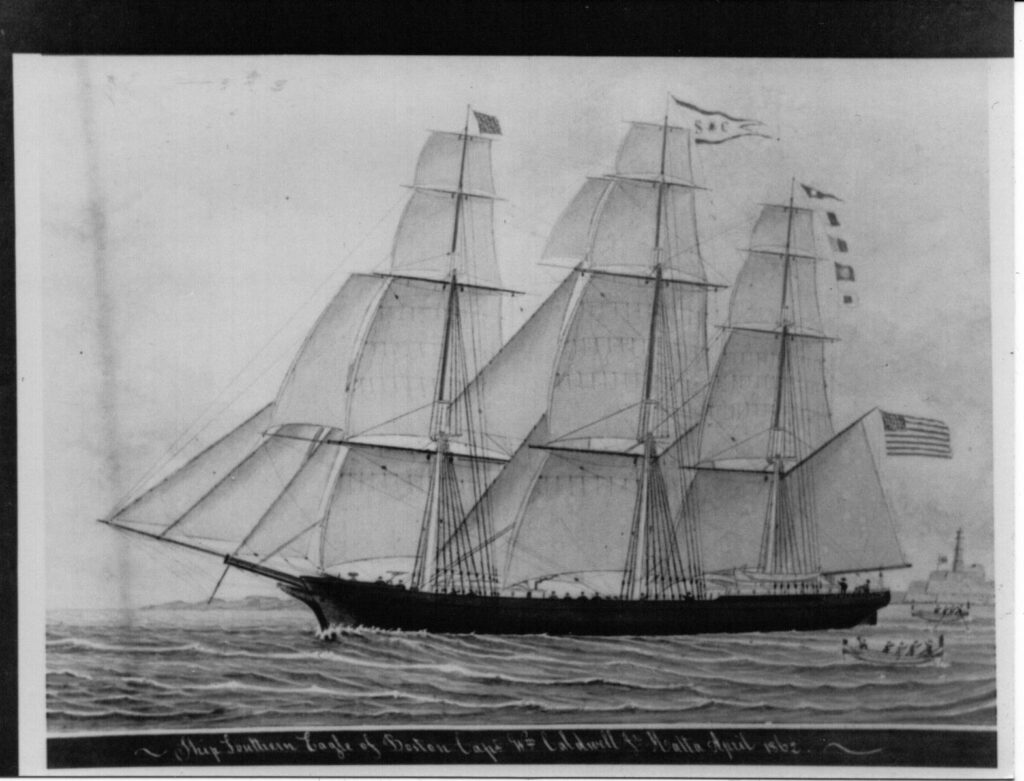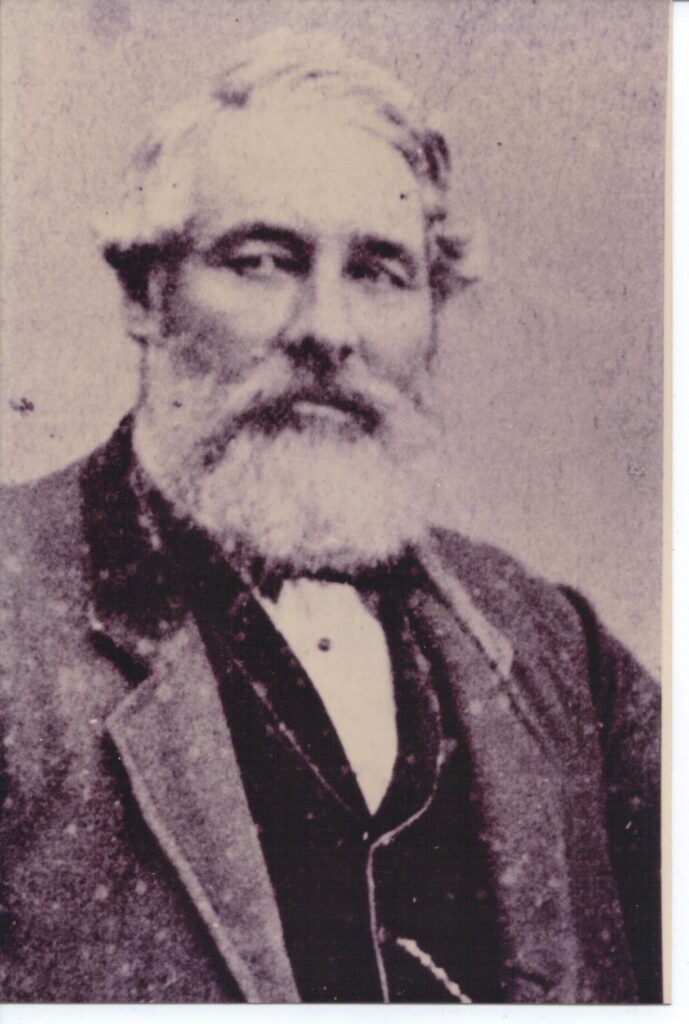 The Page family is soon to be found at Bracknell, Tasmania, but it is uncertain to whom they were attached, but it is a strong possibility that it was to William Field of "Enfield" Bishopsbourne, who owned land beside Bracknell. The Field residence, "Enfield", was about two miles distant. Very soon after reaching Bracknell William Field, according to family stories, supplied William Page with two rooms for housing, which were moved to Bracknell with William Page extending. It was given the name of "Mayfield". This home over the years has been further renovated. A photo of the early "Mayfield" house hung in the family living room.
A further connection came with William Field employing Mary Ann (Polly) Page at "Enfield". They would later marry and have 11 children.
At Mayfield, William Page soon established a general store, and also farmed. The store is stated as being the first shop at Bracknell and operated from the northern end of "Mayfield", with his friend John Emery operating a bar on the southern end. John Emery had emigrated from Norfolk at the same time as the Page family and they were good friends and also associated with church activities. William Page was an executor for John Emery's estate.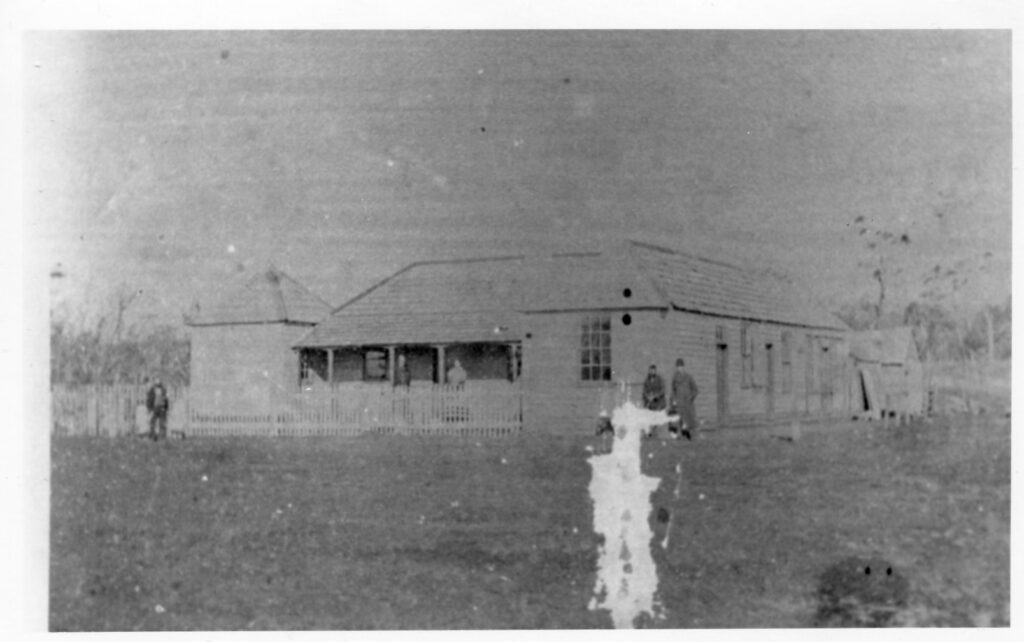 Originally built by William Page, "Mayfield" was later purchased by descendant John Thomas Page in 1928 and was later inherited by his daughter Joyce Page. Mayfield was sold in the late 1990s when Aunty Joyce died. It still stands on the corner of Jane and Amelia Streets, Bracknell Tasmania.
Other Activities
William soon acquired several adjoining blocks with early records describing him as a yeoman i.e. a farmer, probably rearing cattle. He was also a member of the School Council and on the committee planning to build a bridge over the Liffey River at Bracknell, Tasmania. There is a record of him calling a meeting of interested people to meet at his home to discuss the plan.
Church – Primitive Methodist
At emigration, the family is described as Wesleyans. On arrival at Bracknell, there was no church and history records Sarah writing to both the Longford Wesleyan and Primitive Methodist clergymen stationed there, for help with the provision of public services. In reply, it was apparent that the Primitive Methodist could provide more services than the sister church with their assistance taken up.
Tradition states the first service of worship was held in William Page's barn on Sunday, 14 August 1864.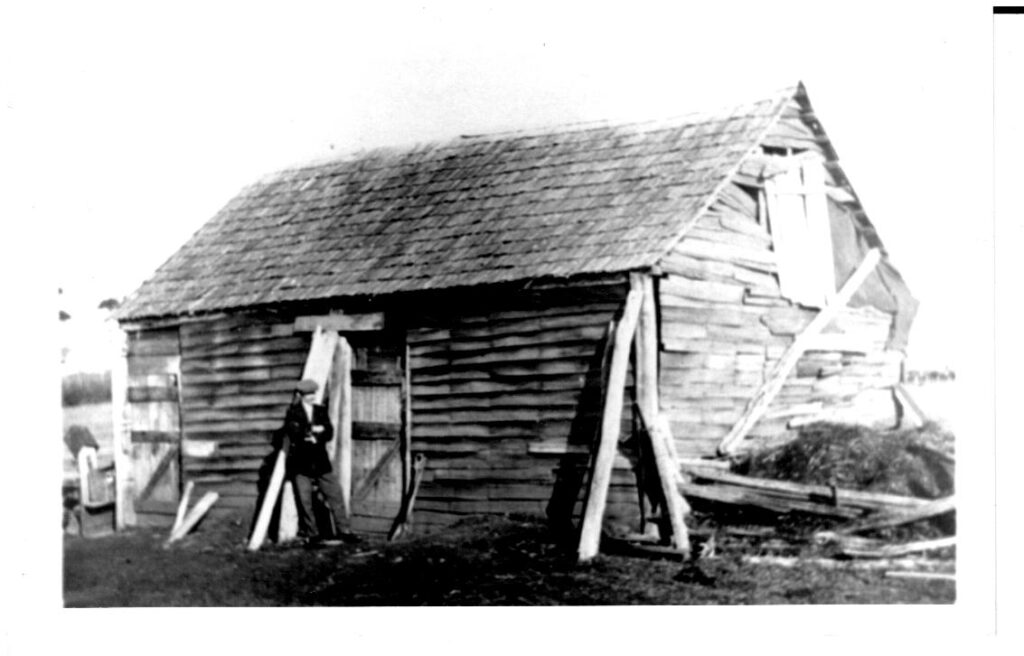 Planning soon got underway to build a church with its foundation stone laid on Friday, October 14, 1864 and was opened for worship on Christmas Day, a Sunday, that same year.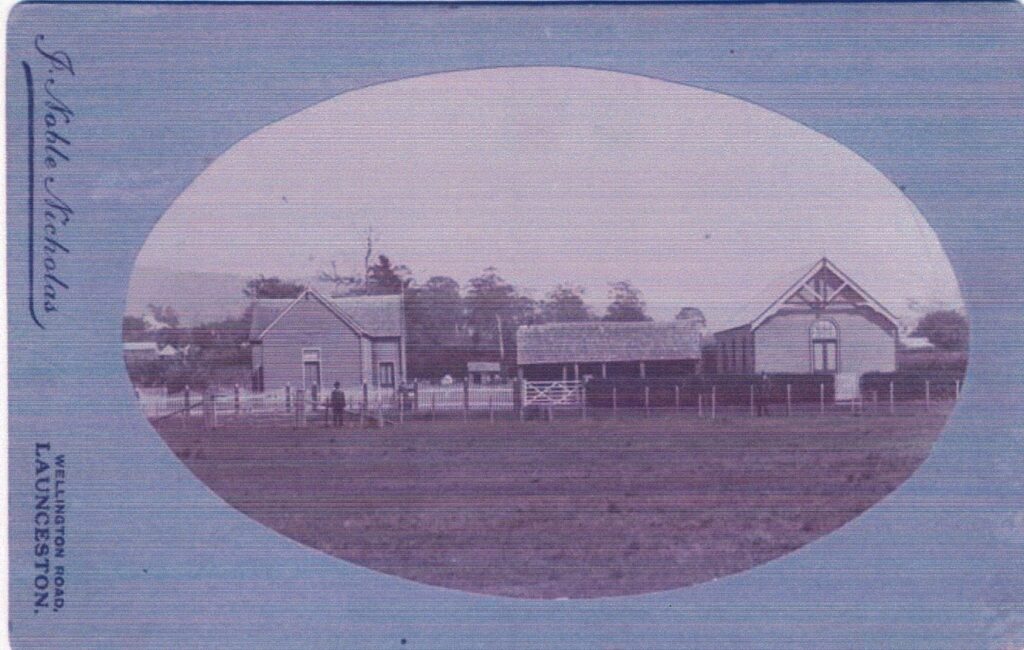 William and Sarah were very active in the life of the church, with an indication of this coming when the Rev. Thomas Mell, presented them with a book as a thankyou gift. The book "History of the Primitive Methodist Connexion to MDCCCLX" (i.e 1860) printed in 1864. The inscription reads, "Mr and Mrs William Page, Bracknell. With the best wishes of the Rev. Thomas Mell as a small acknowledgment of their many kindnesses to him, Christmas Day 1872".
Both Sarah and William died at Bracknell, Sarah on 30 March 1883 and William on 16 July 1887 and are buried together in the Primitive Methodist cemetery at the rear of the church.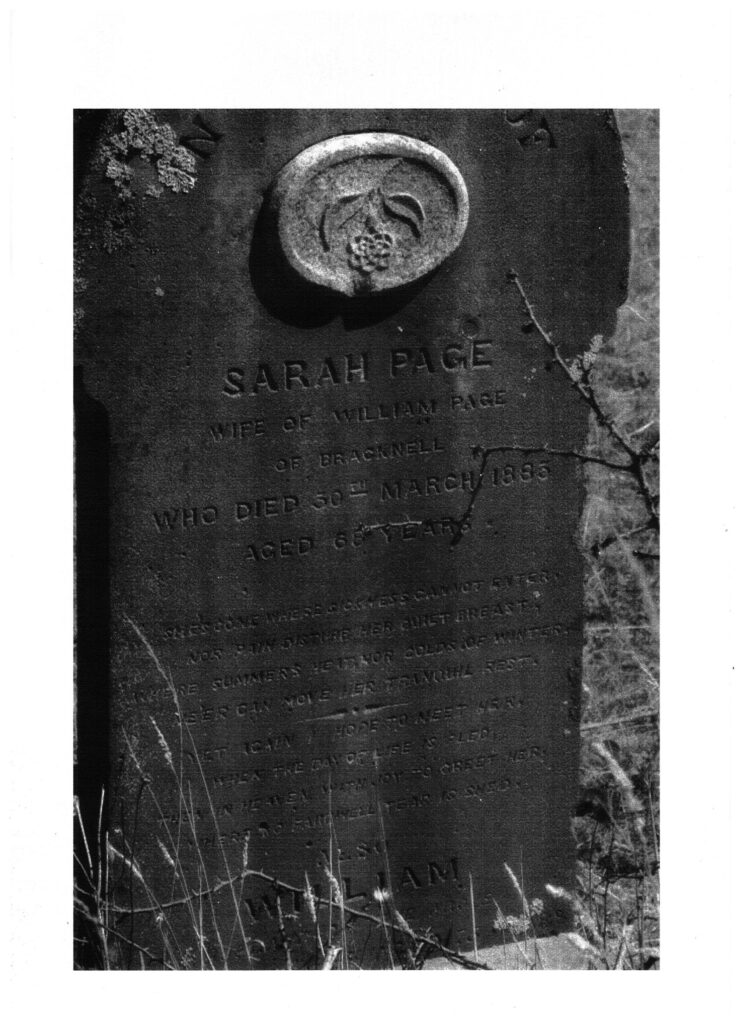 William Page 1812-1887 | Sarah Page 1812-1883
By Ivan Badcock written on 3 March 2021
This post was first published on 4th of April 2021, which is the 22 year anniversary of his mother Elma's death on Easter Sunday in 1999. Elma was the daughter of John Thomas Page and the great granddaughter of William Page. She would have been very happy to see this article. Elma is buried with her husband Eric Badcock in the Bishopsbourne Church Cemetery in Bishopsbourne, Tasmania.